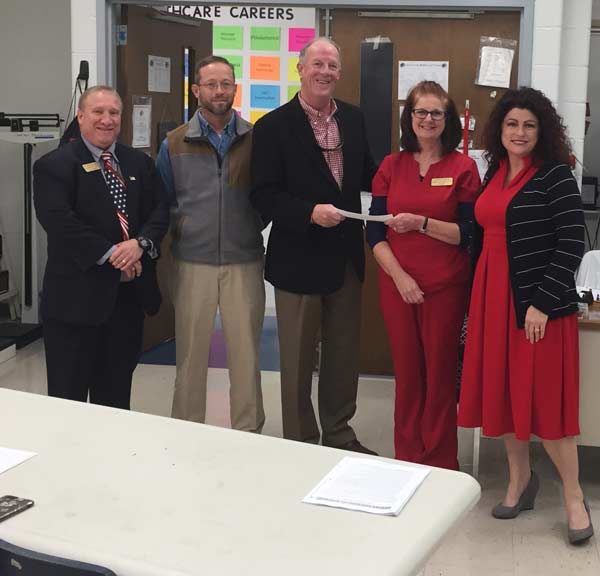 The Walton County Health Care Foundation, Inc. was created by the Walton County Hospital Authority on December 16, 2003. The Foundation operates as a nonprofit corporation under the provisions of the Georgia Nonprofit Corporation code. Initial funding for the Foundation was net monies derived from the sale of Walton Regional Medical Center to Health Management Associates of Naples, Florida.
Walton County Health Care Foundation seeks to enhance the overall health of citizens residing in Walton County and the delivery of health services to these residents. It does so by giving grants of a charitable, scientific or educational nature to qualifying charitable or public service organizations.
The Foundation is charged with preservation and growth of its initial funding of thirty-four million dollars. The amount of funds available for grant making, in any fiscal year, is based on eighty percent of the earned growth in assets during the previous year.
The Foundation is governed by a volunteer, nine member Board of Directors appointed by the Walton County Hospital Authority. Hospital Authority members are, in turn, appointed by the Walton County Board of Commissioners. Each Foundation Board member must reside within Walton County and serves a five year term. Foundation meetings are held quarterly and are open to the public.
A Center of Hope
A Child's Voice
Community Ministry Village, Inc.
F.A.C.E.S.
Faith in Serving Humanity (FISH)
Friends of Walton, Inc.
Monroe Fire Department
Monroe Lions Club
Partnership for Families
Children Services
Prevent Blindness GA
Project ReNeWal
Project Road Share
Social Circle Main Street
Social Circle Police & Fire
Unlimited Services, Inc.
Walton Career Academy
Walton County Board of Commissioners
Walton County Cooperative Extension Service
Walton County Emergency Medical Services
Walton County Parks and Recreation Department
Walton County Senior Citizens Council, Inc.
Walton Wellness

Walton county health care foundation inc